Technological process of cement making production line
Step one: Crushing and pre-homogenization. Minerals after mining are with large granularity and high hardness, so most of the raw materials need to be broken. Then in the process of storing raw material, to realize the pre-homogenization of materials by using scientific heaping and taking technology of material, making raw material being stored and pre-homogenized at the same time.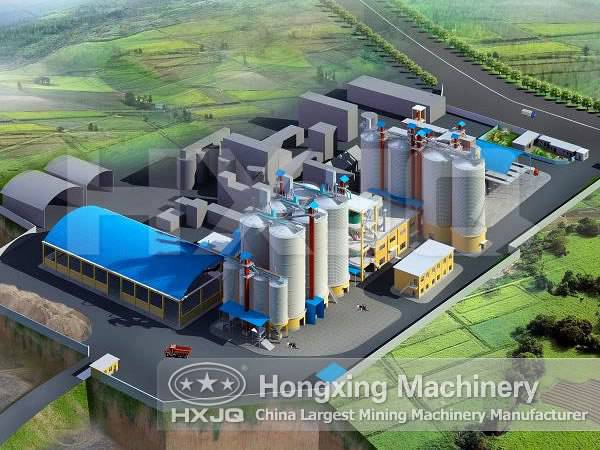 Step two: Preparation and homogenization of raw materials. Preparation of raw materials means to blend materials well according to the established proportion of various materials. Homogenization of raw materials is the last control process to stabilize and store raw materials.
Step three: Preheating, decomposition and cement clinker burning. Preheating and decomposition refers to the process of material dispersion-gas-solid separation-preheating. After the raw materials being finished preheating and decomposition, raw materials will enter into the rotary for clinker burning. After the clinker burning, cool them, collect heat from high temperature clinker, to achieve the waste heat utilization and quality of clinker.
Step four: Cement grinding and packaging. Cement grinding is the last operation of cement making process, also the process with the most power consumption, mainly grinding cement clinker into required size and forming gradation with certain particle size. Then package with bag or in bulk for shipping.