Our Sand Washers can Supply High Quality Sand
Our company has the strong capacity of manufacturing good sand washers like spiral sand washers. We not only achieve perfection of the sand washing equipment, but also try to realize the excellent performance of the equipment.
The sand washer or the sand washing machine is used to remove the mud and powder from sand and it's also applied in the ore beneficiation process to wash sand or other processes. The clear sand after being washed by the sand washer can be used for the construction industry so that we can guarantee the stickiness and crushing resistance of the concrete.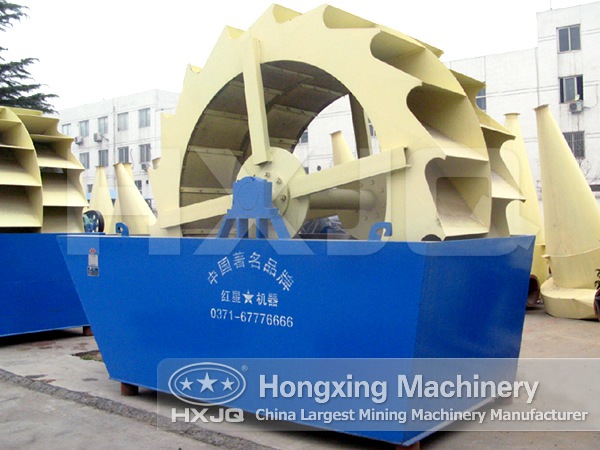 Our sand washers have features of advanced technology, excellent cleaning effect and reasonable structure. In the mean time, our products are specialized in high yield, low power consumption and long service life.
During the sand washing process, the fine sand and the fine aggregate washed by the sand washer will hardly be wasted because of its reasonable sand gradation and the fineness meets the national standard. The simple structure of the sand washer can reduce the failure rate by avoiding the damage caused by the soaking process and pollutant.
Although the sand washer has good cleaning effect, it has also high wastage rate. However, the wheel bucket sand washer has the opposite performance. Therefore, we often adopt the interaction of the two machines in order to realize the best washing effect during the real industrial process so that we can guarantee the highest cleaning rate and the lowest wastage rate.
For more information about our sand washers, please go visit our official website.
Hot Product
Jaw Crusher


Jaw crusher has become the first choice to a lot of mining and construction industries due to its large crushing.

Cone Crusher


Cone crusher mainly breaks the middle hard ores and rocks.

Impact Crusher


Impact crushers have the following advantages: large crushing ratio, high compressive strength, strong processing capability, etc.